If you're a sports enthusiast in Europe, you're probably well aware of the thrill and excitement that the Men's Handball Champions League brings. The fast-paced action, incredible athleticism, and the spirit of competition make it one of the most sought-after sporting events on the continent. And what better way to relive these moments than through high-quality, exclusive photos?
---
We are thrilled to announce an exclusive sales offering for our European customers – breathtaking handball action captured right from the heart of Norway. Get ready to experience the adrenaline rush once again as we present to you a unique opportunity to own these spectacular moments frozen in time.
The Norwegian Handball Phenomenon
Norway has always been a powerhouse in the world of handball. The country boasts some of the most talented and dedicated athletes in the sport, and it has hosted many memorable Men's Handball Champions League events. From gripping matches to stunning goals and celebrations, our photographers have captured it all.
---
Why Choose Our Exclusive Photos?
Unrivaled Quality: Our photographers are experts in their craft, ensuring that every shot is a masterpiece. The high-resolution images will make you feel like you're right there on the court.
Exclusive Access: We have had the privilege of exclusive access to the Men's Handball Champions League in Norway, capturing moments that no one else has. These photos are a true collector's item.
A Piece of History: Owning these photos means owning a piece of handball history. Whether you're a fan or a collector, these images will be a valuable addition to your memorabilia.
Supporting the Sport: By purchasing these photos, you are indirectly supporting the sport of handball. A portion of the proceeds goes back to the handball community, helping to nurture and develop the next generation of players.
Customization: You have the option to select your favorite images and even customize them according to your preferences. Want a framed print for your wall or a digital copy for your devices? We've got you covered.
---
How to Get Your Hands on These Exclusive Photos
Getting your hands on these exclusive photos is as easy as a fast break goal! Simply visit our website and browse through the extensive collection of handpicked images. You can choose to instantly download your favorite photos and keep them in your digital collection. Want a personalized touch? Our team can assist with custom frames.
We deliver photos from your favorite team the whole match and after, victor or disappointment photos.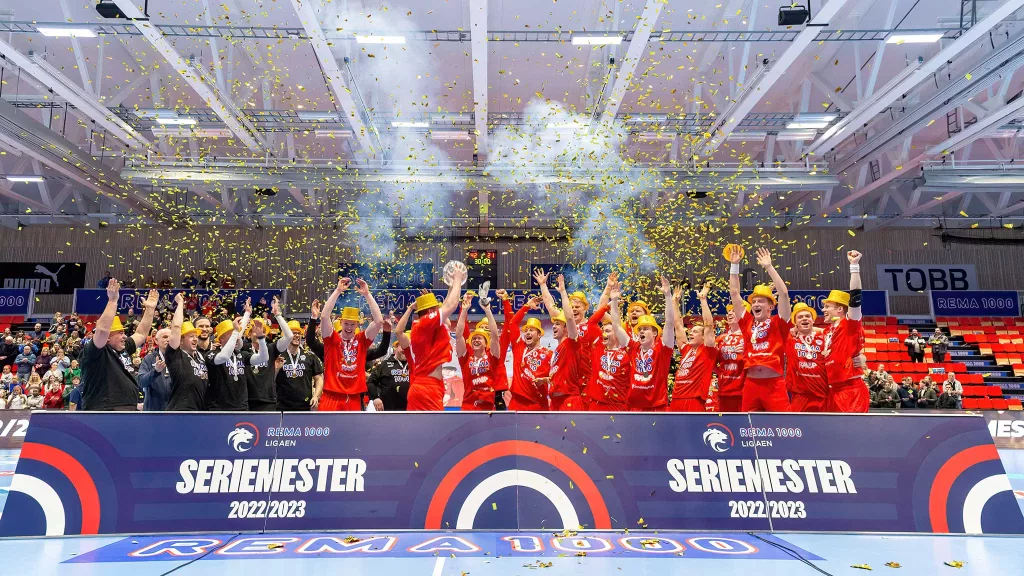 ---
Reliving the heart-pounding moments of the Men's Handball Champions League has never been easier or more exciting. Don't miss this opportunity to own exclusive photos from the heart of Norway and bring the spirit of handball into your home. Whether you're a dedicated fan or simply appreciate the artistry of the sport, these images are bound to leave a lasting impression.
Visit our website today, and let the magic of handball unfold in front of your eyes. Make history a part of your life with these exclusive handball photos from Norway, and be a part of the journey that celebrates the spirit of European handball!
To see my work go to: Nidaros Foto on Smugmug
Send me more information how to get my own folder for my team.